The 2022 Subaru Love Promise Customer and Community Commitment Award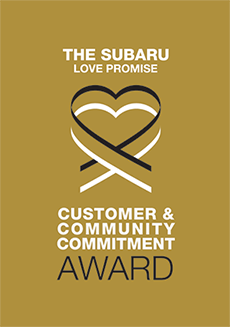 We've been nationally recognized for our dedication to our customers, our community, and the Subaru Love Promise.
We're honored to receive the 2022 Subaru Love Promise Customer and Community Commitment Award. This award nationally recognizes elite Subaru retailers who provide an exceptional customer experience at every interaction with Subaru. These retailers have also demonstrated an outstanding commitment to supporting passions and causes in their local communities in important areas such as the environment, community, health, education, and pets.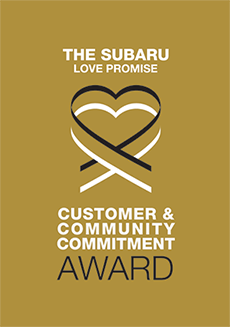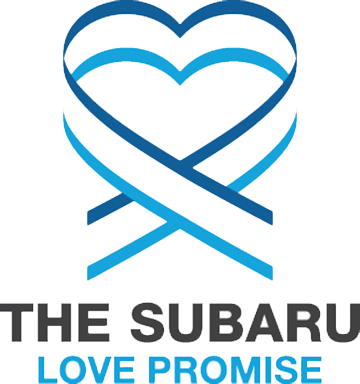 What is the Subaru Love Promise?
Subaru and our retailers believe in making the world a better place and the Subaru Love Promise is our vision of respecting all people. This is our commitment to show love and respect to our customers and to work to make a positive impact in the world.
How is Superior Subaru of Houston dedicated locally to the Love Promise?
At Superior Subaru of Houston, our Love Promise to the Jersey Village/Houston area will be seen in our relationships with the community and local charities. We're grateful for the opportunity, not only to be a part of the Jersey Village/Houston community, but to serve it as well.
Guide Dogs for the blind - Houston puppy raisers
Love Promise Stories from Superior Subaru of Houston
Subaru and Superior Subaru of Houston believe in making a positive impact on the communities in which we live and work. We uphold that belief through our Love Promise Community Commitment. Every month, we select inspiring stories from customers and partners from around our area who strive to support our collective commitment and feature them here
The Victory Lap - Kendall M
The Victory Lap is a 5k at Memorial Park that is held the first Saturday of March every year in an attempt to spread the awareness of colorectal cancer. In Mary 2020, Keith Rollins was diagnosed with stage 3 colorectal cancer at the age of 49. At the time, the age to get a routine colonoscopy was at the age of 50 but Keith didn't know that. After going through an invasive surgery that removed 14 inches of his colon and 12 rounds of chemotherapy, Keith was declared cancer free. After everything that Keith went through, all he wanted to do was tell people how to prevent this disease. In January 2021, he and his family, Sarah Rollins (wife), Kendall Rollins Mahan (daughter) and Reece Rollins (son) announced the Push Up Foundation Houston. The name comes from Keith's love for push ups as well as the message of getting people to push up their colonoscopies to the right age. The foundation is a 501(c)3 that is an awareness campaign. There are so many people in this world that still are unaware of the new age to get a colonoscopy. Since the foundation was announced, there have been over 75 people that have been called to action since hearing Keith's story. To further the awareness spreading, the foundation came up with the Victory Lap. This term comes from Keith's need of taking a lap to the water fountain when working out at his local gym. He would declare "I need a victory lap" and walk to get a drink of water. The first Victory Lap was on March 6th, 2021 where 200 people gathered in a sea of blue to walk/run/jog/bike/scooter the 3.1 miles loop. This year, the Victory Lap grew to 350 participants and was held on March 5th, 2022. There was also a second venue used for an after party where El Rey sponsored breakfast tacos, Superior Subaru (John Williams) provided mimosas, live music was played, cornhole competitions were on and fellowship was around. The Push Up Foundation Houston is very thankful for a lot of things but especially John Williams' donation. Finding out that he has had family members also go through this disease made his sponsorship even greater. We will continue to fight to save people from this preventable disease. If you are 45 or older, please go get your colonoscopy and tell others to do the same. #SeeAVictory
---
Superior Subaru Proud to Support Hope Haven - Skler C
Superior Subaru of Houston was proud to support Hope Haven Charity Benefit to help underprivileged children. The auction raised over $111,000.
---
Subaru helps Marlin find his forever home - Noelle D
Marlin was a sweet boxer mix who came to Houston Pets Alive! as a rambunctious puppy. He grew quickly and became too overwhelming for his adopters and he found himself back at HPA! in June of 2021 as a young adult dog with a ton of energy. Upon arrival, Marlin became depressed and reverted back to his puppy-like behaviors. He couldn't quite figure out how to walk on a leash and he hadn't quite mastered potty training since no one had taught him how. A few people adopted Marlin and decided he was too much work, and back in the shelter he went. This stressed Marlin out even more and he began losing a LOT of weight. For a 1.5-year-old this poor pup had been through way too much! Thankfully, because of the support provided by Superior Subaru of Houston, HPA! was able to get the word out about Marlin and he found his forever home during the Subaru Loves Pets initiative in October of 2021! Today, Marlin is potty and leash trained and living his best life running around at the dog park and snuggling up on the couch with his new adopter!
---
Superior Subaru Food Drive - John W
Thank you so much to Superior Subaru of Houston in Jersey Village for the wonderful donation of food! Your kindness and generosity are so appreciated! We were able to donate over 400lbs. of non perishable food to Cypress Ministries food bank.
---
Superior Subaru helps the Hungry - John W
Superior Subaru of Houston has partnered with Cy-Fair Helping Hands which is a non-profit organization that helps the homeless become self-sufficient and serves the hungry in the community. One of the local restaurants was providing beans prior to Covid-19 that restaurant is no longer able to supply the beans for unknown reasons and they have a shortage of rice. This pandemic has introduced a unique set of challenges, including grocery shortage so that is why Superior Subaru of Houston decided to partner with this great organization. Superior Subaru will be supplying the rice and beans as well as setting up a food donation site at the dealership. We are collecting the following: Spaghetti noodles, canned goods, Macaroni & Cheese, Spaghetti Sauce (no glass) Jelly and Jam (no glass) If you would like to participate and bring non-perishable goods to Superior Superior showroom, we have a donation area set up.
---
Share the Love Event - MICHAEL H
This is from the Share the Love Event on 11-23-2019. The GM Cooking and Guide Dogs for the Blind here to promote their Non-Profit Charity that Superior Subaru supports.
---
Committed to Love - Schuyler M
Subaru and Share the Love campaign has brought our community together through education, awareness, and partnership. Subaru has been nothing short of hospitable to us and welcoming our puppies in training. The employees and customers truly care for the nonprofit local groups and we couldn't be more proud to be a part of the campaign. We are grateful for the community and what Subaru represents. The campaign has helped fund the Guide Dogs for the Blind mission to raise a puppy and change a life with socialization, travel proceeds, and training needs. We always enjoy the holidays more sharing it with Subaru and Share the Love. Guide Dogs for the Blind-Houston puppy raisers.
---
Going above and beyond! - Marcy J
I had to have a left footed gas pedal installed in order for me to drive my new Forester. Our two salesmen and the general manager were very helpful and accommodating. Carlos, Fernando and Nassar seemed new to Subaru"s services for the handicapped, but were quick to have it done. They worked with a local ADA vehicle adapter retaiIer. I am now enjoying my car!
---
Superior Subaru brings warmth to Cancer Patients - Ashlee V
On Friday July 13, 2018, LLS Staff and Superior Subaru Staff went to the Texas Children's West Campus todeliver blankets and craft kits to child patients receiving outpatient chemotherapy for blood cancers.Kristen, child life specialist at Texas Children's, helped coordinate the delivery. Kristen shared with us that both her parents own Subaru Foresters and somedayshe would like to own one too! Superior Subaru staff had the opportunity to visit infusion rooms, waiting rooms and clinic rooms and personally deliver blankets to children and their families.The craft kits were especially a hit for the kids who were about to have a long day of chemo treatment. Several doctors, nurses and other Texas Children's staff stopped by to thank Superior Subaru for their generous act of kindness to their patients. One of the patients visited,Allen (bottom photo), was celebrating his 8th birthday that day. Allen's twin brother was at home while Allen was up at Texas Children's for his bi-weekly chemo treatment.Allen was excited to receive a birthday present from Subaru during his treatment and said he couldn't wait to show his twin brother his art supplies especially the modeling clay! Thankfully, the craft kits contained paper and Allen was already busy at work creating art before we even left the room! Allen's mom thanked the Subaru staff for making Allen's birthday a little special despite having to have a chemo treatment and spend his birthday away from his twin brother.
---