We're Hiring at Superior Subaru of Houston!
Are you looking for a job in the automotive industry? If you're someone who enjoys working with customers and being apart of a collaborative work environment, Superior Subaru of Houston has an amazing opportunity for you. We are currently looking for sales associates with experience in the automotive field. Subaru import/export expertise is preferred, but not required. At this time, we're only looking for people with experience in the automotive industry.
Why Work for Superior Subaru of Houston?
There are many reasons why you should consider working with us at Superior Subaru of Houston. If you're interested in sales and learning from a variety of automotive professionals with years of customer service experience, then you've come to the right place. Superior Subaru is a team and a family-first type of business dedicated to enriching the lives of our customers with each new and used vehicle sold. Your family is our family, and no matter what happens, we always take care and look after our employees.
We are one of the fastest-growing Subaru retailers and continue to run a profitable business despite the uncertain and tumultuous economic climate 2020 has presented us with. During these unprecedented times, though, we want to continue to move forward and prioritize our client's needs without ever missing a beat. If you see yourself turning things around and working to support your local automotive community in Houston, this role is perfect for you.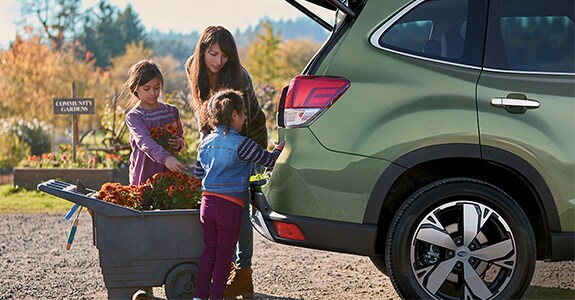 Comprehensive Benefits Package
All Superior Subaru of Houston employees receive a comprehensive benefits package that includes a 401k match. For the chance to fast-track your career in the automotive industry, our open sales position will help ignite the flame that could potentially lead to your life's work. For experienced applicants who've worked in the auto industry before, this opportunity is the chance of a lifetime. We're a strong and growing business in need of assistance from an outside professional like yourself. If that sounds like you, please consider filling out an application online.
Contact Us
For more information about the open position and to speak with a team member, please call, click, or contact us online at Superior Subaru of Houston. We look forward to hearing from you!